School of Nursing
The School of Nursing educates and empowers nurses to be agents of change to transform health care. We commit to co-create change by deconstructing, disrupting, and dismantling systems of oppression through the nursing profession. We foster evidence-based nursing, ethical decision-making, sound clinical judgment, leadership and holistic compassionate care using a justice perspective. We promote diversity in the nursing workforce and commit to recruit, retain, support, nurture, and mentor our students, faculty, and staff to support equity and inclusion. 
The SF State School of Nursing's current accreditation review through the Commission on Collegiate Nursing Education (CCNE) is scheduled for March 8-10, 2023. Our last accreditation review was in 2013. 
In accordance with CCNE's procedures, the Commission provides the opportunity for program constituents and other interested parties to submit, in writing, third-party comments concerning a program's qualifications for accreditation.
Written third-party comments regarding programs must be received by CCNE by no later than 21 days prior to the first day of the scheduled on-site evaluation. Only signed comments are accepted by CCNE. CCNE shares third-party comments with members of the evaluation team prior to the visit, but at no time during the review process are these comments shared with the program. During its review of the program, the evaluation team considers third-party comments that relate to the accreditation standards. All third-party comments submitted to CCNE must be written in English, consistent with CCNE's policy on Conduct of Business in English.
If you would like to submit a third-party comment for a program currently under review, please submit to thirdpartycomments@ccneaccreditation.org.
Or, if you prefer, mail comments to:
Commission on Collegiate Nursing Education
Attn: Third-Party Comments
655 K Street, NW, Suite 750
Washington, DC 20001
If you have any questions about this process, please contact CCNE staff at 202-887-6791 x268.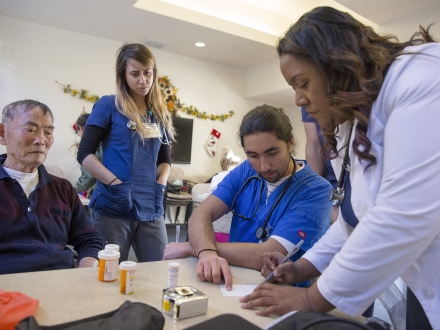 Health Disparity Reduction Project (HDRP)
Our commitment to reduce health disparities in our local communities and provide future nurses with an educational and experiential foundation in clinical prevention and population health.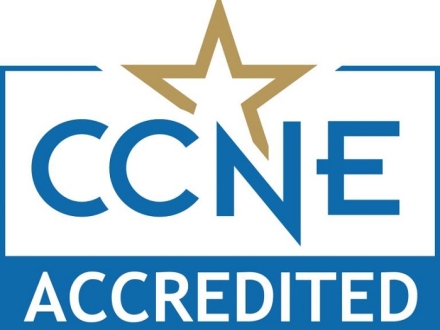 Accreditation
The baccalaureate degree program in nursing and master's degree program in nursing at San Francisco State University is accredited by the Commission on Collegiate Nursing Education, 655 K Street NW, Suite 750, Washington, DC 20001, 202-887-6791.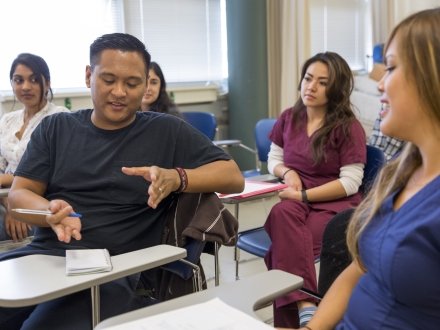 Emergency Fund for School of Nursing Students
This fund awards financial support on an as-needed basis to students with unforeseen hardship. With your help, every willing and dedicated student has the opportunity to complete their degree, regardless of their financial status.